Optical machines multi-sensor Microservice Micro3D vis represent our best solution for your measurement needs for small parts with  speed and accuracy.
Image capture and its processing are practically immediate, and guarantee an indisputable operational advantage over other solutions based on exclusively tactile measurement.
Metrological performance is guaranteed by guide organs selected from the best on the market and assembled with method and attention, by quality of optics – including the lighting systems and by particularly refined image processing.
Our multi-sensor machines are indispensable in the measurement of components such as PCBs and assembled boards, fine mechanics, fluidic components, various components with mainly two-dimensional development such as gaskets, plastic parts, or yielding components such as rubber elements, where tactile machines have undoubted application limits.
Where the tactile unit is still necessary – for example to access grooves or undercuts not accessible to the vision system – the machine can be equipped with it as an option, ensuring full application flexibility of the measurement system, and an effective coherence between optics and tactile operations
E Series: the versatile and powerful manual VMM
Micro3D's Series E is the ideal solution for those looking for a versatile and powerful manual VMM. With its high precision and ease of use, this three-dimensional measuring machine is capable of meeting the needs of various sectors, from the production of mechanical components to the processing of plastic and composite materials.
The Series E manual VMM is equipped with a wide range of advanced features, such as automatic edge finder, manual focus assistant, and the creation of customized reports. In addition, thanks to its compact design and ease of movement, this measuring machine is able to adapt to different work situations, making it an excellent alternative to traditional profile projectors.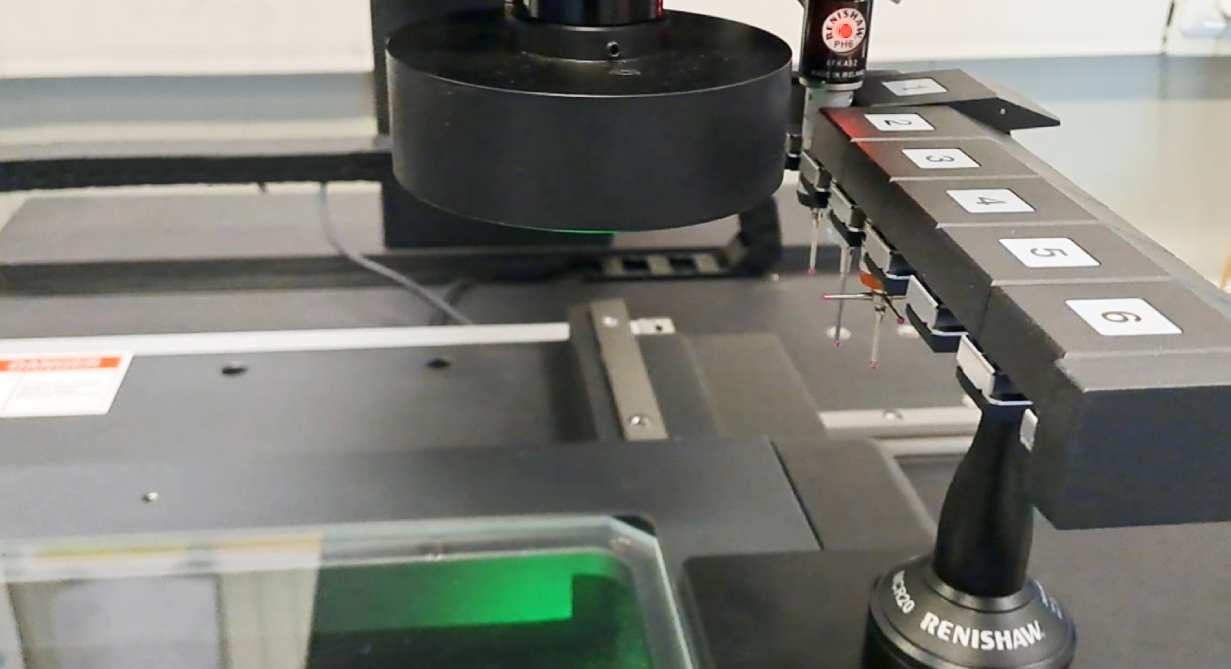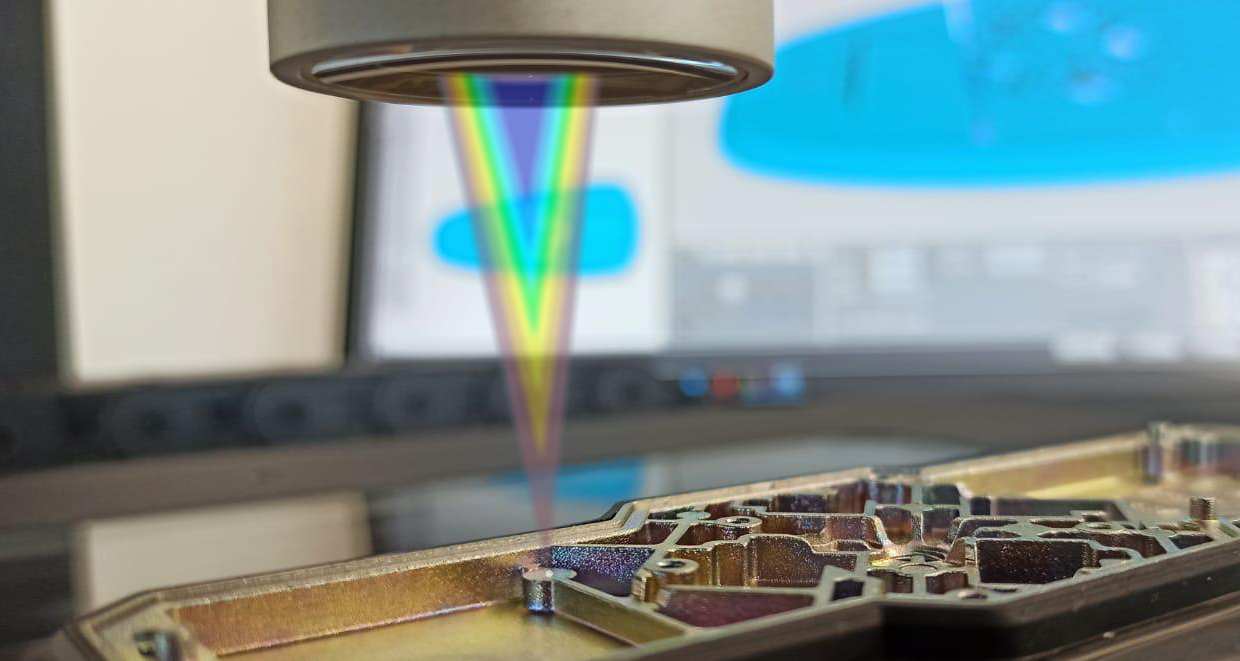 AC Series: the complete automatic VMM, also multisensor.
This solution proposed by Microservice is the ideal choice for professionals looking for a complete and versatile automatic optical machine, equipped with a wide range of advanced features and accessories at a highly competitive price.
In particular, a machine from the AC Series can be configured as a complete multisensor system that allows, in combination with the camera, also the use of a contact or confocal chromatic sensor.
Thanks to the use of this latter sensor, the AC Series allows for highly precise measurements on the Z axis, ensuring greater reliability in the production of electronic components or in situations where verification of a very small planarity error (of the order of 1 μm) is required.
In conclusion, the AC Series represents a class of VMM that is complete and equipped with all the necessary features to ensure a high level of precision in part inspection. In particular, advanced features for importing 3D CAD models and comparing them to the nominal geometry of the part, sophisticated tools for analyzing shape error, and comprehensive and versatile reporting contribute to making the VMM software a complete and highly efficient tool.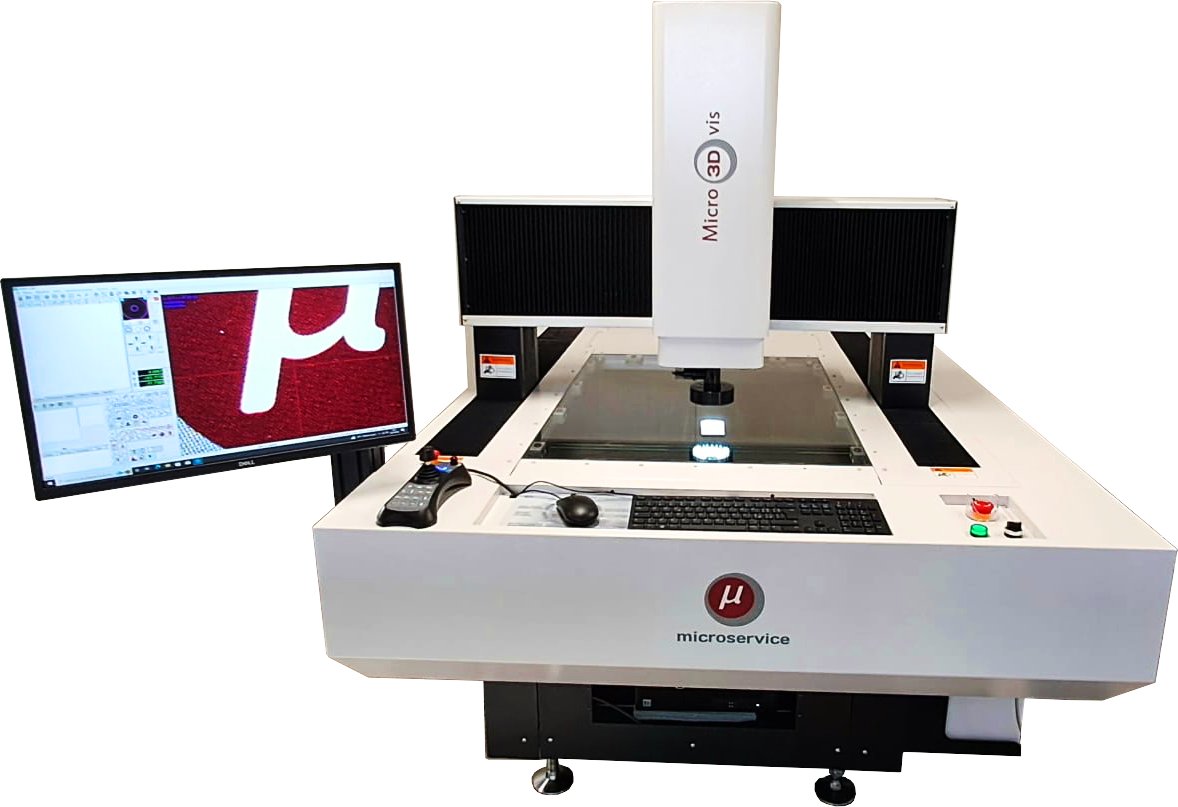 AM Series: the automatic bridge VMM for large measurement field
The Micro3D vis AM Series of CNC optical machines is a range of bridge design machines with a wide measurement field, up to 1200mm, in optical or multisensor versions, making them ideal for measuring large parts or many parts arranged in a grid. Thanks to their speed, the AM Series machines allow for quick measurements, minimizing equipment downtime.
In fact, thanks to the rapid palletization of the measurement program for the first part, using X and Y offsets for a grid arrangement of many parts of the same type, the AM Series allows full use of the vast working table, optimizing efficiency and measurement timing.
The precision and reliability of the AM Series machines are guaranteed by the use of a solid mechanical structure, a granite diabase, and cutting-edge technologies for axis movement.
In summary, the AM Series represents the ideal solution for large measurement needs, allowing for precise and reliable results in a fast time.