ZSM Metrology Visual Systems
For non-contact inspection and measurement Microservice deals systems by ZSM Metrology GmbH  that  include manual and automatic optical machines, profile projectors and dedicated systems for measuring axial-symmetric details.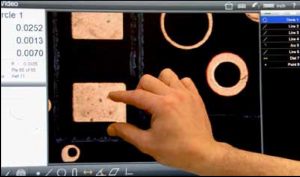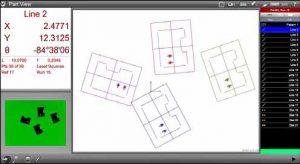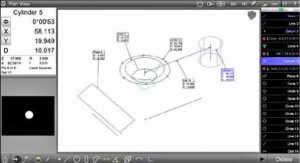 M3 Software
In addition to the conventional mouse interface, expanded Multi-Touch logic allows for one-touch feature measurements as well as versatile panning and zooming of the live video image and the active part view. Increase the efficiency of feature measurements, feature data manipulation, and reporting tasks with a simple pinch zoom, swipe pan, or double click.
Field of view Auto Run
The field of view Auto Run function plays part programs to perform measurements quickly without operator intervention.
Simply place one or more identical parts in the field of view and the system will identify the part, execute the appropriate program, and report measurement results. View the measurement results for one or more parts in the FOV part view.
The new FOV Motion Monitor ensures that you are always looking at the live camera image when loading and unloading parts on the measuring surface.
Touch Probe Support
M3 inspection software now expands support for multi-sensor video measuring systems equipped with touch probe modules.
Expanded 3-D feature geometries are supported through touch probe and video measurement of features in the XY, YZ and ZX planes. Measure planes, cones, cylinders and spheres in 3-D part space and then view results in the 3-D part view.
Part views can be rotated with markups showing feature measurement results. Touch probe support is optional.