VERISURF 2018
VERISURF 2018 is a measurement software developed on CAD platform that can simultaneously Manage multiple instruments, supporting all formats for the most common mathematical models.
Provided with great flexibility in data analysis, VERIFURF 2018 offers the possibility to realize Advanced Best Fit on free, geometric and mixed shapes.
Integrated Bundle Adjustment algorithms provide the unique ability to reconstruct surfaces from point scans in the same environment and to take advantage of advanced CAD modeling tools that are Available in design software currently on the market.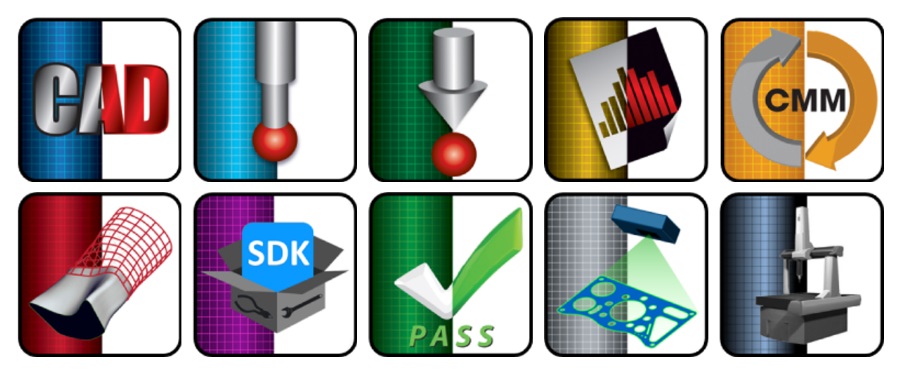 MODULAR STRUCTURE
The software has a modular structure and is totally configurable according to the needs of the user.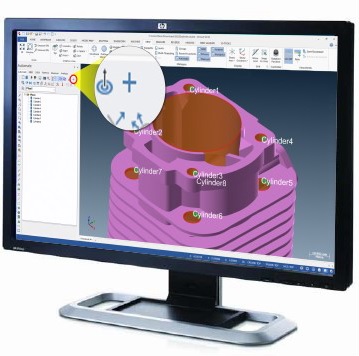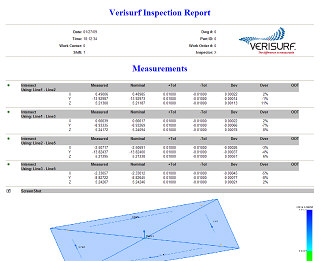 MEASURE MODULE
The Measure Module allows to make measurements and produce report printouts.
It is possible to measure geometric entities by displaying in real-time format, size and location errors.
Entities are measured, calculated, compensated and represented on the screen as well as compared with the mathematical model or with the nominal values ​​imported or entered manually.
Measure Module also includes a series of test automation utilities that make the transformation of First Article Inspection into an automated testing process quick and easy.
The calculation algorithms also include ellipses and paraboloids and are all tested by NIST. The creation of reports in automatic mode or in manual composition also with drag & drop mode, results, by virtue of the MBD structure, complete, easy, fast and customizable.