The API Laser Tracker legay continues with the latest RADIAN range offering the smalleste, lightest and most accurate portable trackers on the market!
– 80m range
– wireless connectivity (CORE and PLUS models)
– Battery powered (8 hours) with internal and rechargeable cells
– High precision ADM capable of carrying out dynamic measurements
– Camera-assisted target acquisition for automatic re-connection after beam interruption
– Integrated leveling sensor
– Great transportability (9kg)
– Versatile mounting: side, upside down, or directly on the piece
New: Dynamic 9D LADAR - Full Aircraft Inspection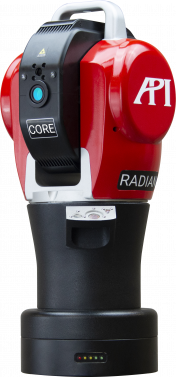 Laser tracker technology at its essentials.
RADIAN CORE is a high performance laser tracker that delivers essential laser tracker measurement capability at an affordable price. Its compact size and wireless operation allows the users to apply high accuracy measurement with the convenience of portability and great ease of use.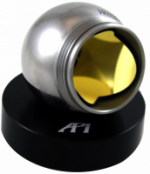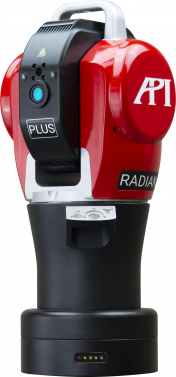 RADIAN PLUS, also wireless, with integrated controller, extends the functionality of the CORE model with the possibility of using manual contact targets and motorized targets (Active Target ™ and Smart Track ™) for kinematics monitoring and robot calibration industrial and machine tools.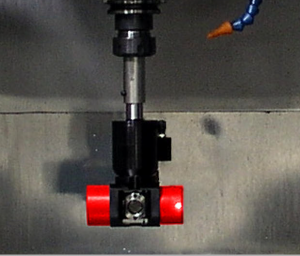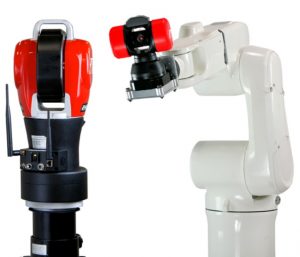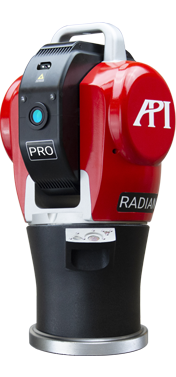 RADIAN PRO is the smallest, most accurate, most versatile and performing laser tracker available on the market.
The technological solutions implemented allow the instrument to achieve a level of performance widely superior than other devices.
It also allows the combined use of the iSCAN blue light laser scanner capable of acquiring point clouds with sampling up to 200,000 points / sec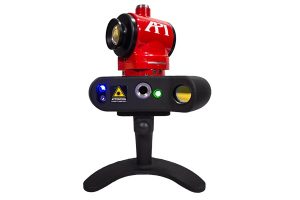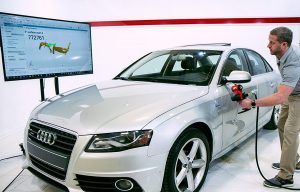 Why API
The API Laser Tracker offers higher levels of performance, portability, ease of use of the instrument as it has been designed keeping in mind the needs of the user. The technical solutions adopted in the design of the API Laser Tracker translate into greater accuracy and reliability.
Typical Appications
The API Laser Tracker is state of the art in optoelectronic technology when high accuracy on large-scale range measurement is required.
In aerospace, shipbuilding and heavy industry the API Laser Tracker finds its natural use as a versatile measuring instrument (as it is portable and can easily be positioned on the field) but also extremely accurate and reliable. It is also used in the fine positioning, in the detection / correction of errors of machine tools and robots, in the alignment of gears, rollers, transfer lines, in reverse engineering of sculptured surfaces.